YOUR SUPPORT HELPS US FULFILL OUR MISSION
---
The success of Fort Worth Academy is a team effort by all members of the Academy family. It is the support of parents, grandparents, faculty, staff, alumni and friends that allows the Academy to provide one of the most innovative and effective private school educations available in the nation. We thank you for your generosity!
Like most independent schools, tuition at Fort Worth Academy does not fully cover the operating costs. This means financial support is essential for our school to carry out its mission and maintain top-quality programs.
No gift is too small or too large—every gift is a highly valued show of support for the Academy. Demonstrating a high participation rate from our school community also helps Fort Worth Academy raise funds from outside sources such as businesses, foundations and individual philanthropists.
'Blazer Giving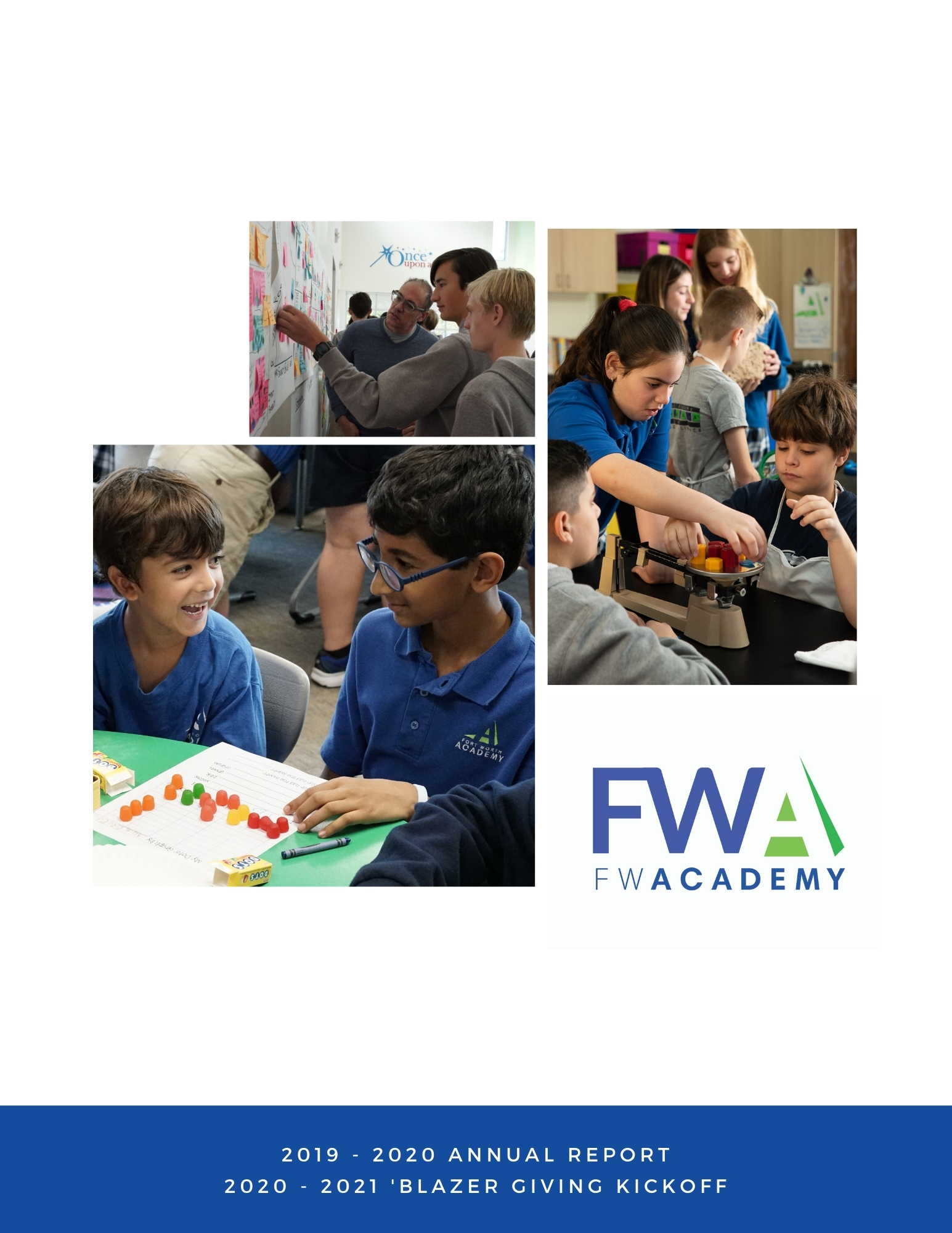 Our 'Blazer Giving Annual Report can be viewed here.
You can make an online contribution here, or learn about more ways to give.